Style guides were invented so writers in a company would all be on the same page style-wise, and to create consistencies within industries.
Imagine the confusion if one editor corrects a writer's work and another editor changes it to what they think it should be, and it goes back and forth, back and forth. A house style, as it's called, prevents such time waste by setting forth rules that the entire staff must abide by.
Since it would be cumbersome to write a style guide that covers the whole English language, companies or industries adopt a style guide that's already been put together. In addition, the company might have a few select signature styles that vary from the published guide. That would be called a "house style sheet," and its entries override the published guide.
Publishing companies all have a designated style guide. If you are writing for one, you can either ask the editorial department which one they use, or it is sometimes mentioned within the submission guidelines. Be careful with the versions. Most publishers are persnickety about which version of a style guide they use, and it's not always the most recent.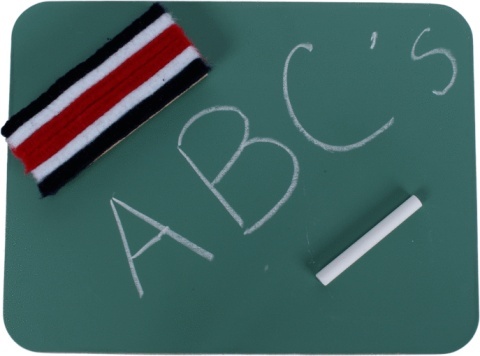 Good writing requires more than just learning the ABCs.
Chicago Style
Chicago style refers to The University of Chicago Press's Chicago Manual of Style. The book is indexed like a thesaurus for easy reference accessibility. For many years it has served as the fundamental bible of most large and independent publishing companies, though not all. No self-respecting editor neglects to have at least one version prominently displayed in the office.
Part 1 is all about the pre-production of bookmaking, including rights and permissions. Part 2 covers the style rules of punctuation, spelling, mathematical, and bibliographical citations and captions, etc. Part 3 gives an overview of the production and printing processes that go into creating a finished book.
Apart from the style guide, the rest of the book is just solid information for anyone interested in book publication. Much of the information is still relevant, even in today's e-book world. Even if you're not writing in Chicago style, you'll get frequent use out of this indispensable guide.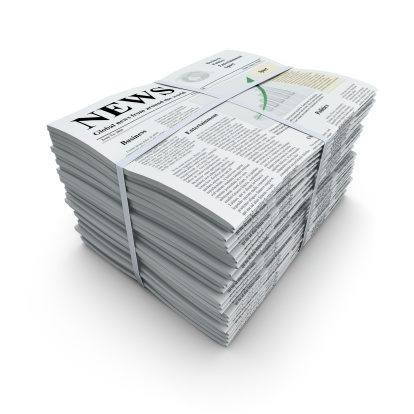 Newspapers use AP style almost exclusively.
AP Style
AP is an acronym for Associated Press, and it's the go-to style for professional journalists. As such, it has overflowed into the online news copy industry and is arguably the most commonly requested style for non-fiction content written for the Internet.
If you write as a freelancer or are lucky enough to have a full-time paid position with a news agency, you'll need to be intimately familiar with AP style. It's especially helpful nowadays for proper spellings of new words like Skype and smartphone. The AP Stylebook is an intimidating book that has its own learning curve. It's not overly easy to use as a reference book, but once you get the hang of it, you won't know how you lived without it. In fact, if you're trying to put food on the table as a writer for the Internet, you won't be able to live without it.
Note: If you're a PC user, there's a plug-in you can buy for Microsoft Word called "StyleGuard for Word" that checks for AP violations within your document so you can edit as you go.
If you think of it, the entire English language has a style guide. We've all agreed to use periods at the ends of our sentences to cue the reader that an expressed thought is finished. We've all agreed to capitalize first initials, use commas appropriately, and to separate ideas into paragraphs.
Style guides are simply more detailed guides to help us with the minutiae of commas, quotation marks, and capitalization. Find out what the preferred style is for whatever or whomever you're writing for and adhere to it. Your editor will thank you for it.
Kate Supino is a professional full-time writer and novelist who writes about a variety of topics ranging from writing styles to problems with Ripoff Report. Previously, she was a managing editor at an independent scholarly publishing house.