God bless Oprah for making book clubs popular again. Book clubs are a great place for a writer to get her work in front of fresh eyes and potentially build an audience. So how do you get the book clubs to choose your book over all the other novels out there?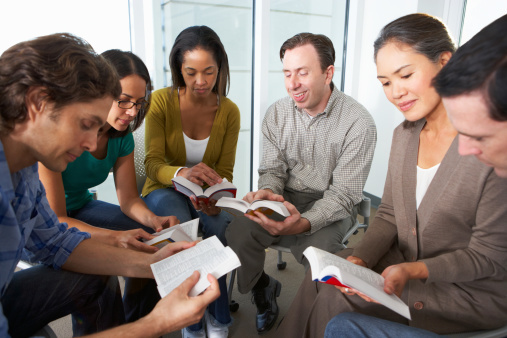 Their attention is so important…and so fickle!
First: Send your book to Oprah. Why not? The worst that will happen is it will end up in a stack of other books waiting to be read.
Next: Go about your life…a.k.a. the business of getting your hard work in front of local and web-based book clubs that actually have time to read what you've put on the page. Here are some tips that can help you do that.
1. Know Your Audience
Sure, you could send copies of your book to every book club you can track down on the Internet, but you'll get a better response if you target those book clubs with members in your target audience or that typically choose books in your genre.
2. People Love Getting Free Stuff
Suggesting your book to book clubs is great, but you'll get a better response if you offer to supply the club with copies of the book for free. "Hey, you guys should read my book! You can buy it for $20 at B&N" is not the best sales pitch.
3. Create a Reader's Guide
Putting together a reader's guide is easier than it seems, and book club presidents will appreciate not having to come up with conversational topics and discussion questions themselves.
4. Encourage Feedback
Encourage every book club to send you their feedback and the things they talked about when they discussed your book. Yes, most people join book clubs because they like talking about books with other people and aren't focused on getting an author's attention. Still, what reader wouldn't relish the opportunity to really talk to the author about the book?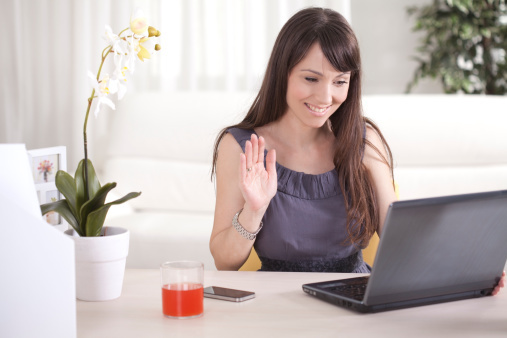 There are lots of ways to show up!
5. Offer to Visit
If you're on a tight budget, you might have to keep this locally based for now, but offering to come and talk to a book club about your book can really boost interest in including your book in a club's lineup – especially if there are aspiring writers in the group. You can also offer virtual talks to non-local groups via Skype or Google Hangouts.
PRO TIP: If you're selling the book yourself and not through a publishing house, bring extra copies of the book for club members to buy for friends (setting up a mobile payments system is ridiculously easy).
6. Do the Work
Create ways in which a club can turn your book's discussion into an event. You can provide recipes for foods eaten in the book or that relate to the location in which the book is set. You can send a playlist of music that's mentioned in the book (or that you listened to while you were writing). Be creative! Don't leave this stuff up to club organizers.
7. Embrace the Internet
Obviously you know what Goodreads is. Invite virtually based book clubs to enjoy your book as well!
8. Embrace the Library
Donate copies of your book and your reader's guide to as many libraries as you can. Libraries always need more books, and librarians are always looking for new things to recommend to people who come in and to the clubs that gather in the library's meeting rooms.
9. Social Media
Self promotion via social media is a great way to increase awareness of your book and its availability to clubs trying to figure out what they should read next. Encourage clubs to contact you for free copies of your book, to set up virtual appearances, etc. Twitter is your friend. Embrace it!
What other ways have you gone about getting your novel included in book clubs? Share your methods in the comments section below.
Erin Steiner is a freelance writer based in Portland, Oregon, where there are almost as many book clubs as there are residents.